SCJTL- USTA Tournaments


SCJTL-USTA Tournament Schedule - Under Development
| DATE | AGE | TOURNAMENT | LEVEL | TOURNAMENT ID# LINK |
| --- | --- | --- | --- | --- |
| TBA | | TBA | | |
The Suffolk County Junior Tennis League promotes tennis participation at all levels. We encourage SCJTL players to participate in USTA Sanctioned tournaments and earn a USTA ranking.
Use the SCJTL-USTA tournament schedule above to find and register for a tournament in your age group. Click the Tournament ID# Link to go to the USTA Tournament web site. The link will open a new window with the tournament site. Tournament sites may not be ready for registration yet. Please stop back again or Email SCJTL for more information.
Be sure to have your USTA member number to register.
Great news! USTA Junior Membershup is now free!!
Not a USTA member? Click here to become a USTA member.
The following information is provided to educate everyone about USTA tournaments and rankings.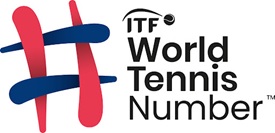 What is ITF World Tennis Number?
ITF World Tennis Number is for all tennis players.
Tennis is now more fun, more personalized, and more engaging with the ITF World Tennis number.
Developed by the International Tennis Federation, the world governing body of tennis, the ITF World Tennis number is one of the most advanced and accurate rating systems in the world. It's free to use for all ages and genders and is being adopted by the USTA and in over 135 countries.
Real-time skill level rating

Find evenly matched opponents wherever you are

Track your tennis progress based on your actual performance
Game. Set. Matched.
If you've played with the USTA within the last 5+ years, either singles or doubles, you have an ITF World Tennis Number.
Click here to find your profile.
January 2023: Intercollegiate Tennis Association Adopts ITF World Tennis Number as Exclusive Official Rating for College Tennis. Learn more.
2021 USTA Junior Tournaments Structure
USTA Junior Circuit Program Guide 2021
New USTA Tournaments Pathway: Tournament Level Descriptions
New USTA Tournaments Ranked Events Comparison
USTA Junior Tournaments Ranking System
USTA Eastern Section Junior Tournament schedule.
USTA Eastern Section Adult Tournament schedule.
USTA Tournaments and Rankings Frequently Asked Questions

All Eastern Juniors:
USTA Junior Tournament information
Please note:
As of 2021 USTA tournament structure has changed to a 7 Level tournament structure.
This site will be updated with info to support the changes.
The video below explains the new USTA Junior Tournament Structure:
The United States Tennis Association (USTA) is the national governing body of organized American tennis. The USTA is a member organization of the International Tennis Federation (ITF) the governing body of World tennis. USTA Junior tennis players encompass boys and girls who are 18 years old and Under.
Click here to visit the USTA Eastern Junior Tournament web site.
USTA Ranking is a listing of male and female tennis USTA member players who, at the end of a full year of play, are placed in order of points earn from competition results in USTA sanctioned tournaments.
A player's Ranking is based on points earned from matches played in USTA "Sanctioned" tournaments.
USTA Junior Tournament Circuit is comprised of Regional, Sectional, and National tournaments. Suffolk County players reside in the USTA Suffolk County District a part of the USTA Long Island Region which belongs to the USTA Eastern Section
Please note: USTA web site links change often. If the provided link does not work Email SCJTL to let us know what you are looking for.
USTA Eastern Section Tournament guide
A USTA Sanctioned Tournament is not run by the USTA but by the tennis club which has applied and approved to meet USTA Sanctioned Tournament standards and applied to host the tournament.
The club's Tournament Director (hired by the tennis club) is responsible for running the USTA Tournament at that club.
Tournament players are expected to abide by the hosting club's rules and requirements.
To enter complete and submit a USTA tournament application before the deadline set by the Tournament Director.
Any questions or issues regarding the tournament at a particular club should be addressed to that club's Tournament Director. Contact information is posted on the tournament listing on the USTA Tournament schedule.
Any issues regarding USTA Sanctioned Tournaments and Rankings should be addressed to:
Julie Bliss, Director, Competition & Player Development at bliss@eastern.usta.com .
USTA Eastern 2020/2021 Tournament Alignment (NEW!)
Over the next two years (2020 and 2021), all 17 geographic USTA Sections will 'align' around a single tournament pathway and ranking system. The alignment will provide players with more play opportunities (unrestricted by section borders) and more player-friendly scheduling (limited draws and standardized schedules). The USTA will also introduce significantly improved web and app technology that will help players better track their rankings, ratings and progress. This will be a two-year transition. To learn more about competitive structure changes, click here. The following are the changes taking place in the USTA Eastern section beginning January 1, 2020.
Click here for detailed and updated info on the USTA Eastern Web Site.
School Tennis Departments
ALL SCJTL PROGRAMS

FAQs
Click for answers to commonly asked questions. If you do not see what you are looking for, send us a quick email: scjtl@ariastennis.com
HAVE QUESTIONS?
Please contact us at:
SCJTL Programs: 631-590-5019
Email:
STAFF BIOS