SCJTL Tennis Team Performance| Competition Workshop
Tennis player workshops series preparing juniors for the tennis team and tournament competition experience.

Next workshops (click link to jump to info):
March 25, 2023
This workshop is open to
Middle School (Jr. High School-JHS) age 12-13 yo

Please note: Players who have experience or plan to try out for middle school (JHS) tennis team this year.

Boys and Girls Ages 12 to 13.

Grades 7 and 8.
Not sure if qualified: Email SCJTL or call: 631-590-5019
Day: Saturday

Date: March 25, 2023

Time: 4:30 pm to 7:30 pm

Location: Eastern Athletic Club-Blue Point - Click here for Google map directions.

Registration fee: $80

Registration is limited and will close on March 24, 2023 at 11:59 pm or when maximum number of participants is reached.
Please note: Be sure to select online registration form: SCJTL PCT Workshop: MS-JHS-3/25
This workshop will cover:
Technical skills needed for Middle School/JHS competition.

Transition court skills and tactics.

Includes singles and doubles match play.
About the Tennis Team Performance|Competition Workshops.
Tennis player workshops preparing juniors for the team tennis experience with themed training and competition.
Designed to prepare players in high school, middle school, and elementary school for match play experiences on varsity tennis teams and junior tennis team league teams.
Workshops include a training theme focusing on technical and match competition skills combined with singles and doubles match play.
Players are encouraged to learn and practice skills in programs they are currently participating and how to practice on their own indoors or outdoors.
Workshop topics adjusted for each workshop. Learn about Universal Tennis Rating and ITF World Tennis Number.
Multiple locations offer experience player and meeting tennis players from throughout Suffolk County.
Workshops directed and conducted by Coaching staff and guest presenters with over 50 years of tennis team competition experience including extensive experience with tournament competition, high school and college varsity and USTA team tennis programs.
Click here for photos from past workshops on the SCJTL Photo Album.
Click here for more info about the Workshop Coaches.
On court workshop with SCJTL and EAC Professionals.

On court training and drills focusing on technical and tactical skills players will need for varsity tennis team competition.

Competition match play.
About the Tennis Team Performance|Competition Workshop Directors: Joe Arias - Jimmy Delevante - Gary Gaudio
Joe Arias: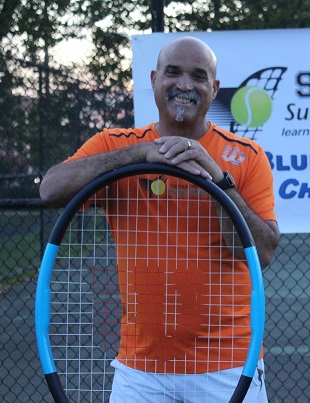 SCJTL Founder and Executive Director.
Suffolk County Tennis Coaches Association Executive Director
USTA National High Performance Coach and USPTA Specialist in Competitive Player Development.
USTA Competition Squad Director and Coach since 1997 with teams that have accomplished, regional, sectional and national success.
Former Coach of Varsity Division 3 finalists and Private School Athletic Association Championship teams.
St. Johns University mens varsity tennis team member 1974 to 1978.
Former NYC boys varsity tennis team member 1971 to 1974.
USTA JTT National Champions Team member from Highland Park Brooklyn. 1970 to 1973
Jimmy Delevante:
Suffolk County Tennis Coaches Association President
SCJTL Director of Player Development
USTA National High Performance Coach - USPTA Certified Master Professional
Commack Boys Varsity Coach - 3 time Suffolk County Champions, 2022 Long Island Champions and NY State Team Championship Finalists..
Harborfields Girls Varsity: 2022 Suffolk County Team Champions
2022 Suffolk County Boys and Girls Coach of the Year!
ATP and ITF registered player: Former #2 USTA Eastern Mens, #18 US National Men's Amateur, and #150 Men's Open ranked. Former Queens College Men's Varsity Team Member. Former Commack Boys Varsity All-State Team Member. USTA National High Performance Coach
Gary Gaudio: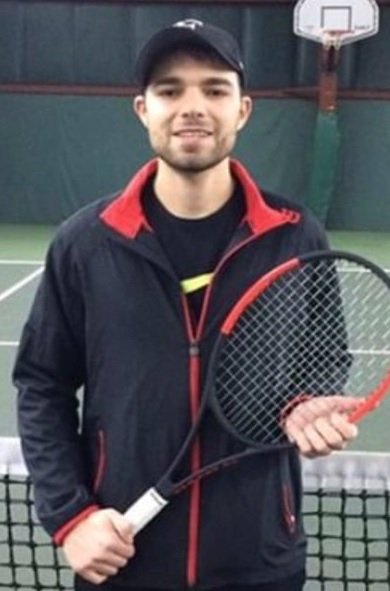 USPTA Certified Tennis Professional
Director of Tennis and Head Coach of Eastern Athletic Club- Blue Point USTA Teams
Former #1 Gordon College Varsity Men's Team Member.
Former #1 Miller Place Varsity All-County Varsity Boys Team Member
Participant and Coach in USTA Junior Team Tennis teams winning Long Island Regional Chps.
2022 USTA Junior Team Tennis Coach of the Year - USPTA Eastern Long Island District Volunteer of the Year.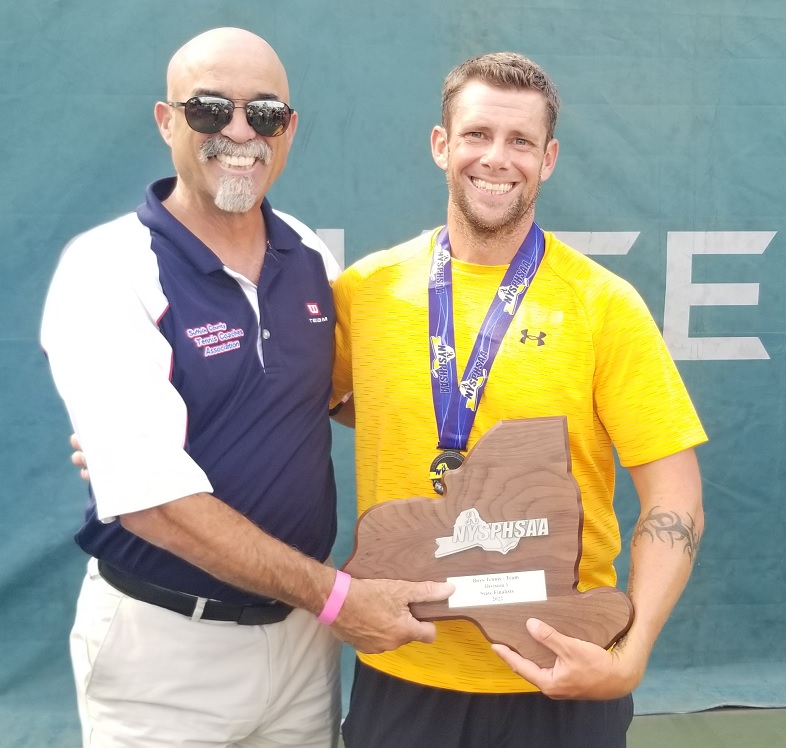 Joe Arias - Jimmy Delevante
2022 NY State Team Chps.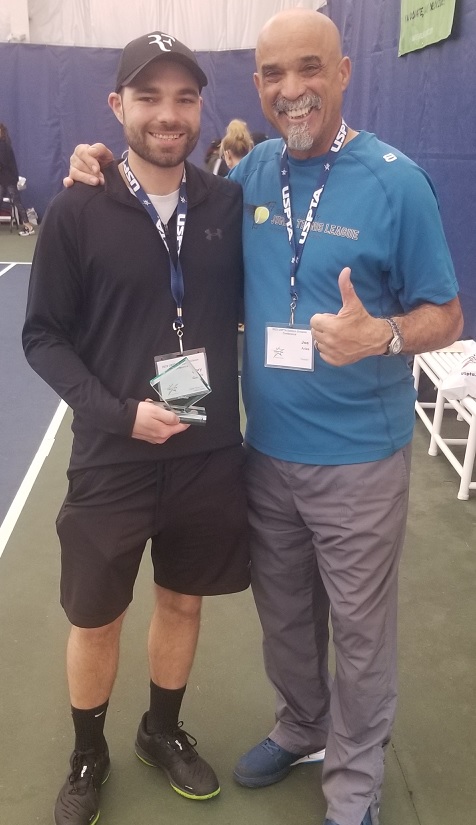 Gary Gaudio - Joe Arias
2022 USPTA Conference.


2022 Suffolk County Girls Varsity Team Champions: Harborfields!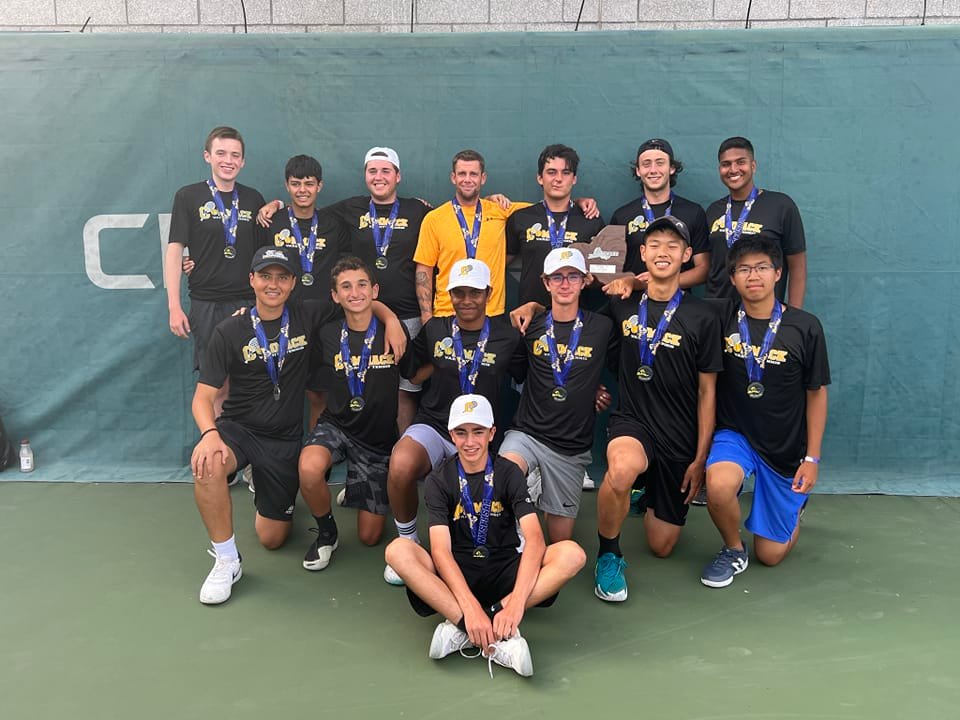 2022 NY State Boys Varsity Team Chps Finalists: Commack!

2022 SCJTL Competition Squad USTA Teams.


2022 SCJTTL Team Tournament: SCJTL Comp Squad and Eastern Athletic Club USTA Teams
Workshop Photo Albums (Click the image to go to that workshop album.)
February 11, 2023 @ Eastern Athletic Club- Blue Point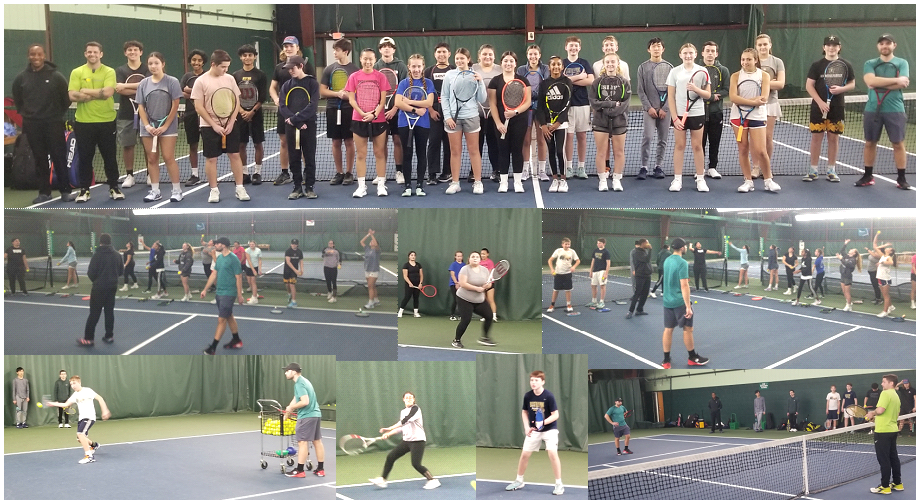 January 14, 2023 @ Deer Park Tennis Club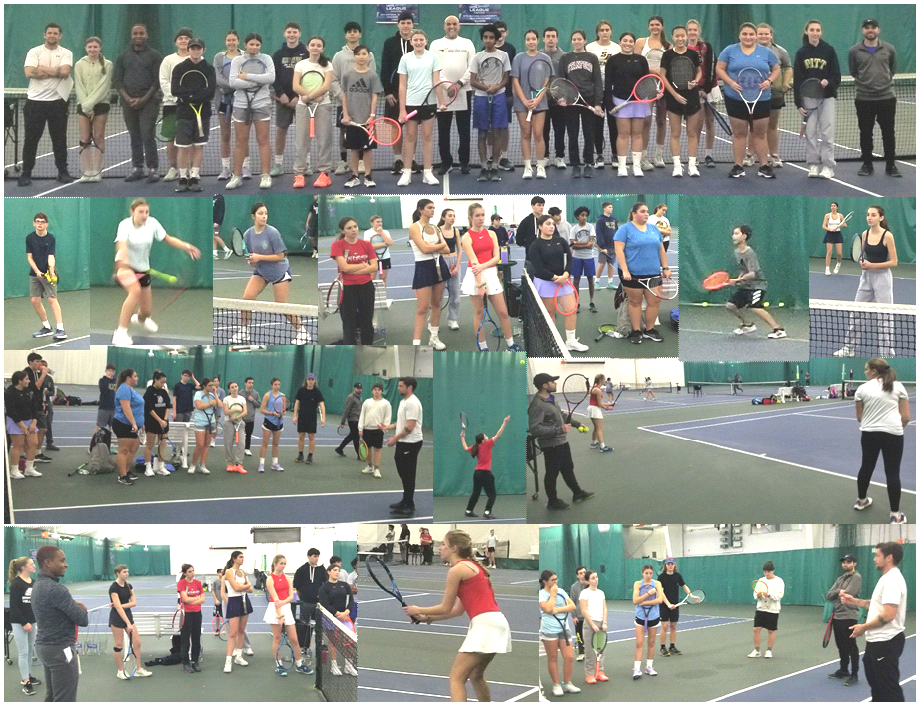 December 10, 2022 @ Deer Park Tennis Club