SCJTL And tie break tens
March 5, 2018
7:30 pm
Madison Square Garden, New York

TIE BREAK TENS New York. 5th March 2018-
Madison Square Garden.
Serena and Venus Williams headline the first Women's Only event. 8 Women battle it out over one night for $250,000! Winner Takes All. Every Point Counts.
Tie Break Tens is a quick-fire version of tennis that anyone can play. Alongside our prestigious international tournaments, we encourage grassroots players to get involved. Tie Break Tens is exciting – and a great way to enjoy a lot of tennis in a short amount of time! Unlike conventional tennis matches, Tie Break Tens matches are comprised solely of tie-breaks – no games, no sets, just exhilarating ten-point tie breaks in which every point counts. Click How to Play for more information on the Tie Break Tens format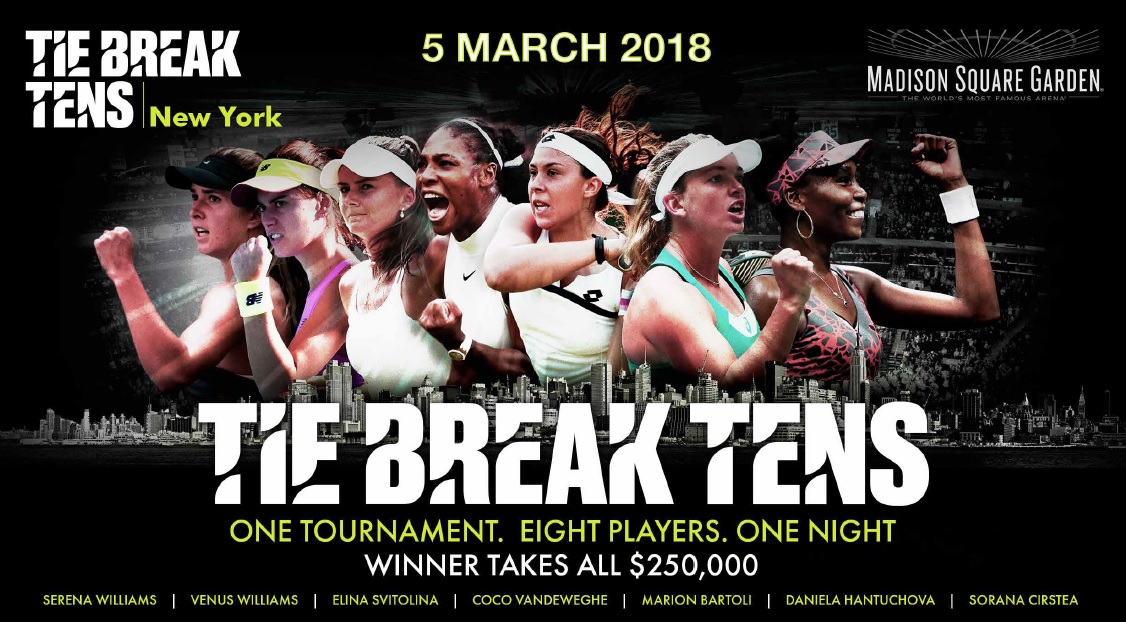 SCJTL is a TIE BREAK TENS Community Partner
SCJTL welcomes TieBreakTens to Madison Square Garden..
I encourage everyone to experience this unique, annual world class tennis event.
See you at the Garden!
SCJTL Founder and Executive Director
Tie Break Tens has put together special ticket 30% off discounts for SCJTL Members, program participants, and Suffolk County Varsity tennis players, families and friends.
SCJTL is sharing these discounts with everyone thru the ticket purchase process indicated.
Click the link below to learn about them:
SCJTL TIE BREAK TENS Community Partner Tickets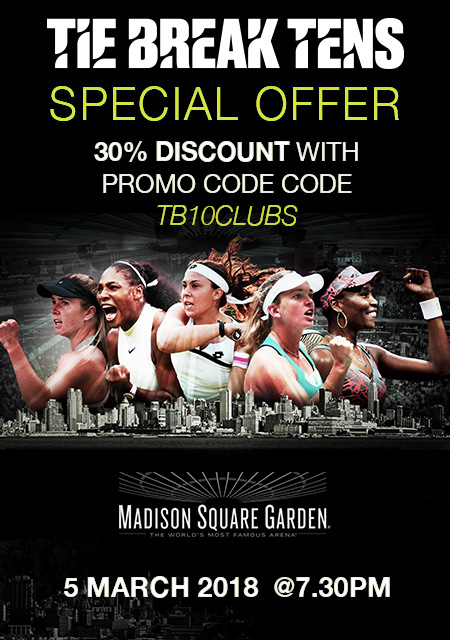 TIE BREAK TENS Hospitality Packages.