PERFORMANCE|COMPETITION TEAM
Saturdays - 5:00 pm to 8:00 pm


November 10, 2018 thru April 6,2019
Practices held Indoors November thru March at Sportime Kings Park

Weekly comprehensive team tennis experience with themed practice sessions, inter and intra club team matches, and participation in team tournaments designed to provide match play experiences. Team practices include a training theme combined with singles and doubles match play.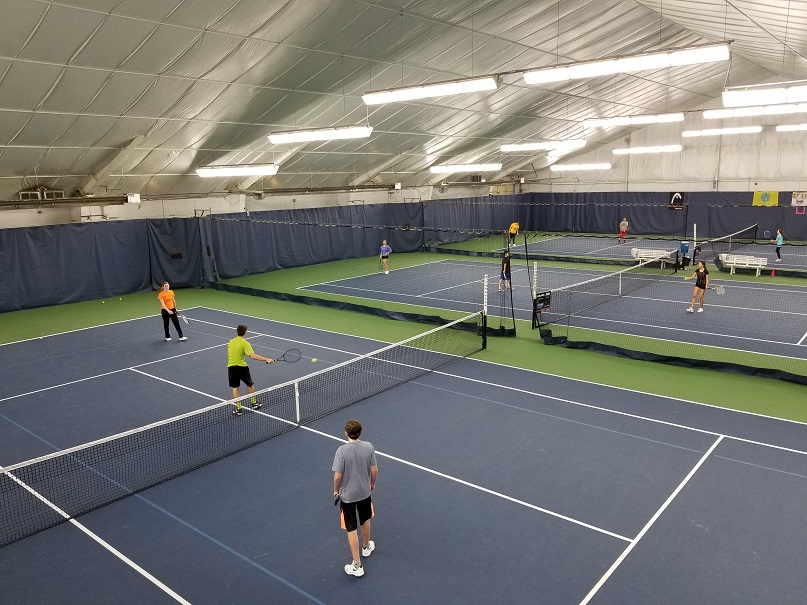 SCJTL Flex-Reg feature: Attend and pay for ony the session you can make.
Sportime membership NOT required for this program.
OPEN TO:
Age: SCJTL White and Blue Division players 12 to 18 yo..
Minimum Experience Required:
Middle School, Jr. Varsity & Varsity, and USTA Tournament Level 3 & 2 level experienced players.
SCJTL Skill Level Rating: 35+
Click Here for Eligibility Requirements
HOW THE PROGRAM WORKS
Join the team: $40 one time team seasonal fee. (Includes SCJTL PC-Team shirt.) Your email address is entered on the team roster.

Weekly team practice/match announcements emailed to team members only.

You select to participate in what ever and how many sessions you can make.

Pay only for the practice/matches you can attend.
Everyone plays regardless of number of sessions attended.
Sessions take place Saturdays, 5pm to 8pm unless otherwise indicated for away matches. PC-Team team members are emailed every week with upcoming session, registration reminders and session status
PROGRAM FEES
One-time Seasonal Team fee *: $40.00
Team fee is paid at start of each new season.

Practice and Match Session Rates

Pay-as-you-go**
$60 per session

10- Pak ***
$545
Not offered after 1/5/19

Registration is still open
and continues throughout the program.
Program Schedule
Program runs November 10, 2018 to April 6, 2019
SESSION DATES
Saturdays - 5pm to 8pm
Schedule:

February: 2/2/19, 2/9/19, 2/23/19
No session: Feb. 2/16/19 - Winter Break

March: 3/2/19, 3/9/19, 3/16/19, 3/23/19, 3/23/19, 3/30/19
4/6/19 <<FINAL Session


Register Here!

Register By Mail

Download Form

Complete

Mail

Register Online

Login/Join
Enroll
Register
MATCHES
PCTeam match announcements.
Interclub Away Match: TBD
Day:Date:Time: Away:
Match Fee: $60 (10pak does not apply)
Note: Open to PCTeam program members.

TRYOUTS
Want to try or try out for the program?
We want to be sure that not only you are right for the PC-Team, but the PC-Team is right for you. Players may try or try out for the program. Tryouts are available after first session. Try out fee is $75. for 1 prepaid session .
Contact SCJTL for arrangements.
Registration fee details:
Match fees are determined by opposing club charges and conditions. 10-pak does not apply to away matches.

* One-time fee paid with registration covers team fees and shirts.
Non refundable, payment made upon enrollment.
** Pay-as-you-go: Fee per practice or match.
Indoor practices take place at Sportime Kings Park
***Package for 10 prepaid and pre scheduled practices.
Sessions applied throughout season. 10pak does not apply to away matches. Players must still enroll for each session. All must 10paks be used before end of program. No refunds for left over once program has ended.
No refunds for practice cancellation within 24 hrs. or no shows.
Confirmation of practices and matches made by e-mail.
All fees must be pre-paid as required . Payments made payable to SCJTL .
Online registration and payment is available.
COACHING STAFF
Head Coach: Joe Arias - Jimmy Delevante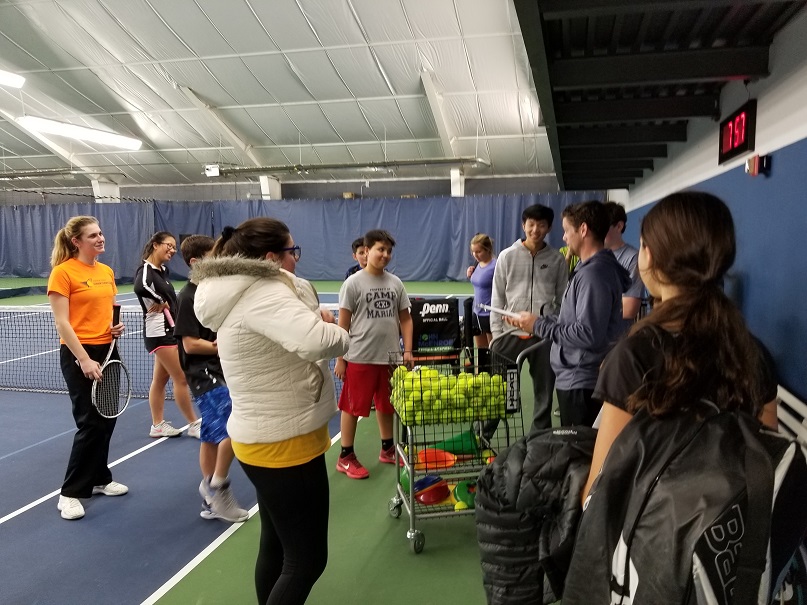 LADDER STANDINGS

Click here to see SCJTL Ladder Standings for all programs.
PC-TEAM TRAINING RESOURCES
Visit the SCJTL Performance|Competition Team
on
SCJTL USTA Team
PC-Team players may be eligible to join the SCJTL USTA Team and compete in the 2019 USTA Junior Team Tennis Regional and Sectional season.
Separate registration for this program required